Many of us at Raskt-Levert AS have carried out goods transport / express assignments since 1991, both domestically and to / from Europe. We always deliver the goods on time and have a strong focus on safe transport. The safety of our colleagues, the goods we carry and our fellow road users always have the highest priority.
Service
Description
Delivery
With our courier trucks, we transport documents, laboratory samples and other goods with a volume up to 1 European pool pallet and a maximum of 500 kg. Assignments are performed to / from all over Norway and through our Express Europe service.
Van (large)
Vans that load 3-4 European pool pallets. (Payload 600-1000kg) These are vans that are built with an extra comfort zone for the driver that makes it justifiable to transport assignments that last over several days. A driver who is on a long assignment and has to rest over 3 seats, will not be a rested driver. That is why we are thankful for all our customers who share our focus on safety for goods and drivers.
Van with trailer
Up to 9 European pool pallets / 2,900 kg. When we send a large van with a trailer on assignment, we ONLY send a van with a printer and a driver with a license on these assignments. We follow the laws and regulations that apply to transports with a permitted total weight of more than 3,500 kg.
Distribution: Van
8 European pool pallets / 650 kg. We perform distribution with our own vans. We can offer the service on fixed days a week / month, or sporadic.
Dangerous cargo
We carry ADR.
Express delivery
With our courier express and van express, the shipment is always delivered directly to the recipient without reloading and unnecessary stops. We always deliver on time! We keep our customers agreements.
VIP
VIP Courier / VIP Van express. A Service for Business and Government agencies with transport needs where full discretion is required.
For offers or questions, please contact us.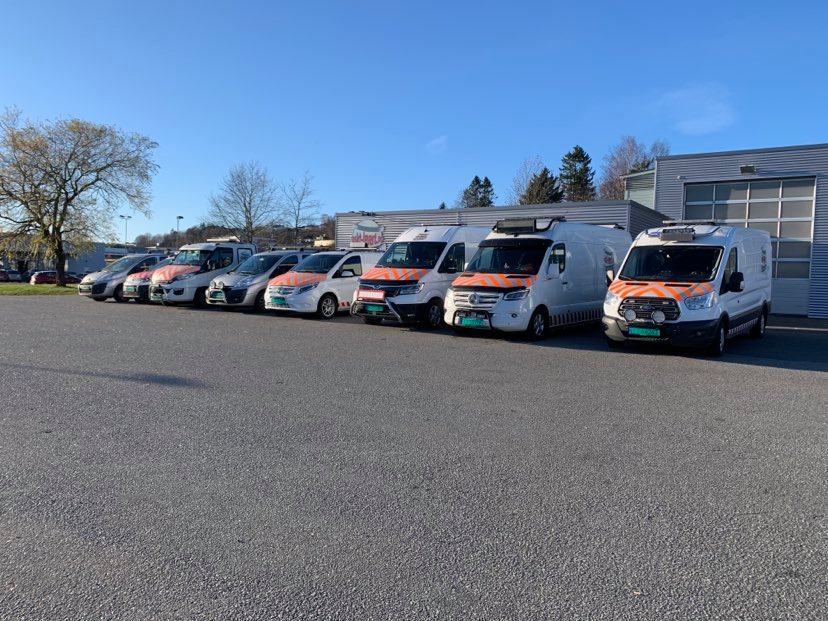 The customer gets the opportunity for direct contact with the driver when we are on the following assignments: Courier, Van, Express, Express Europe, Distribution, ADR / Radioactive. On our VIP courier / VIP van assignments, we have our own routines.